MPVEX Intercom
"I have a phone in our lunch room. There are several people in there who I need to get a quick answer from. Can I "beep" the phone and start talking to them without them having to get up to answer the ringing phone?"
Well there sure is, we simply call it what its been called for over nearly 150 years… the Intercom. but let's look at the history of the technology that you will be using first. History is always fun!!
History of the Intercom
Believe it or not, the intercom got its birth in the 1880s when speaking tubes were built into the walls of businesses, so someone could "speak" into a "tube" and others throughout the office building could get the Interoffice Communication or "InterCom"
By the earlier part of the 20th century, office workers had a choice between a Telephone style handset or a desktop loudspeaker to bestow Interoffice Communications.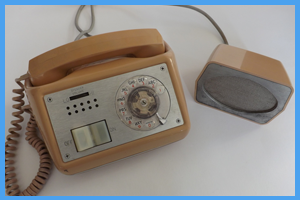 The one person credited with inventing the intercom that we are all familiar with today, is Allan Bernstein. He graduated from the Stevens Institute of Technology in Hoboken NJ in 1936. He founded Adams Laboratories, which became the manufacturing arm of Executone. He held many patents including the first patient-to-nurse call intercom station.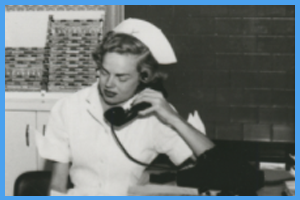 As the 20th century continued with transistors and microchips, Intercoms became smaller, cheaper, and more widely spread throughout the office. Door buzzers were also added to the intercom systems. Intercom technology today is found on VoIP PBXs, door entrances, video cameras, mobile phones, and even in baby monitors.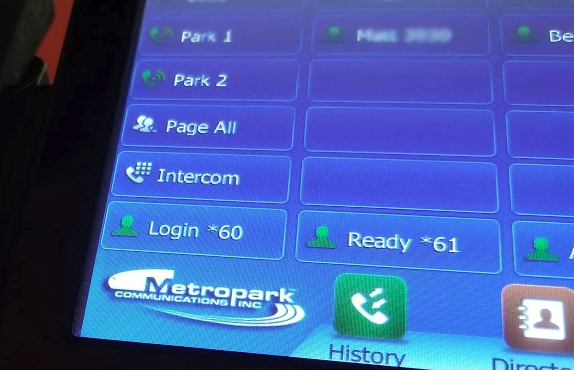 How To: MPVEX Intercom
So, to use the intercom on your MPVEX System, you should have a button on your MPVEX deskphone marked "Intercom". You will also need to know the extension number of the phone you want to Intercom.
Press Intercom button + extension number
You may want to press # or SEND to speed up the intercom call. You should hear a short ring then the called phone will "beep" and you will be on their speakerphone automagically. Just start talking. When you hang up, their phone will go back to normal.
If you are a power user who uses the "MPVEX Star Codes" or a Nimbus softphone or remote user you may not have an Intercom button, so you can easily use the *0 star code to make an intercom call too.
Dial *0 + extension number
If the phone you are trying to intercom is currently on a phone call, your intercom call will not launch their speakerphone, but you will be seen as a second call coming into their MPVEX phone. The called party may choose to answer your call or not.
If you don't want anyone to be able to call you or intercom your extension, simply go DND.
Benefits of Intercom
very quick inter-office calling
call into large rooms or warehouses without stopping work
call into lobbies or lunchrooms to have talks with gathered people
Monitor audio in other locations without a human answering