Enterprise WiFi
Scalable and Unified Enterprise Wi-Fi Management
The UniFi® Enterprise Wi-Fi System is a scalable enterprise access point solution designed to be easily deployed and managed. UniFi Access Point (AP) indoor models have a sleek design and can be easily mounted to a ceiling tile or wall using the included mounting hardware. UniFi AP (UAP) outdoor models have a form factor built to last outdoors.
The UniFi Enterprise Wi-Fi System includes the UniFi Controller software. The software installs on any PC, Mac, or Linux machine within the network and is easily accessible through any standard web browser. Using the UniFi Controller software, an Enterprise Wi-Fi network can be quickly configured and administered without any special training. Real-time status, automatic UAP device detection, map loading, and advanced security options are all seamlessly integrated.
Features
Save money and save time Unlike traditional enterprise Wi-Fi systems that utilize a hardware controller, UniFi comes bundled with a non-dedicated software controller that can be deployed on an on-premise PC, Mac, or Linux machine; in a private cloud; or using a public cloud service.
Powerful Hardware The UniFi Access Points feature Wi-Fi 802.11n MIMO technology for superior performance in the 2.4 and/or 5 GHz bands, and ranges up to 600 ft.
Intuitive UniFi Controller Software Install, configure, and manage all of your UniFi APs with the intuitive and easy-to-learn UniFi Controller user interface.
Expandable Unlimited scalability. Build wireless networks as big or small as needed. Start with one (or upgrade to a three-pack) and expand to thousands while maintaining a single unified management system.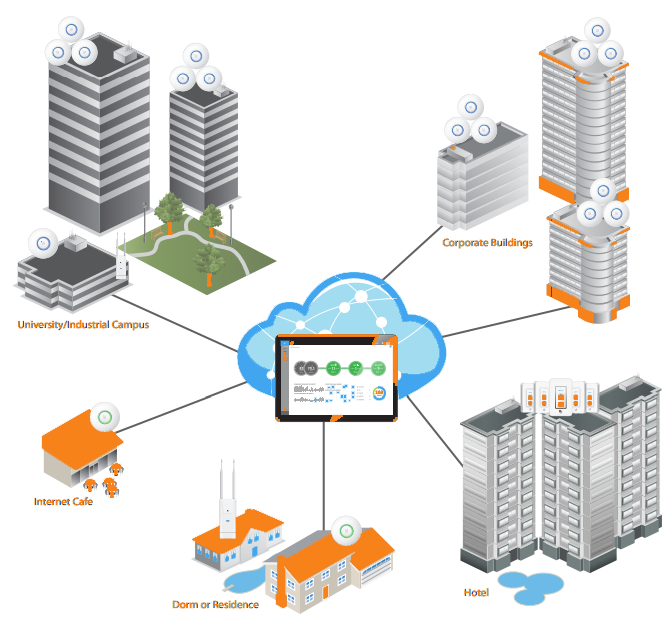 Enterprises are deploying wireless LANs in record numbers to extend wired networks to workers throughout an organization and channel vital applications and data to the very center of business activity. Metropark Cloud Managed Wi-Fi technology is perfect for enterprise mobile strategies:
Manufacturing facilities
Food processing plants
Technology commercialization firms
Accountancy and tax consultants
Law firms
Advertising agencies
Trade Associations
Hotel/Motel
Distributive enterprise retailers
Send More Information
{loadformmaker 90}