Opening a New Office
Are you experiencing some office over-crowding or other crazyness that opening up another office may solve? The number one reason to move to a new office in the United States, is to increase the amount of real estate the business currently has now.  If you find yourself in a need to add a location, increase or rightsize your current office size, now is also the time to understand what you need vs. what you really need for your communications.
There's no need to buy something too big that you plan to grow into when the right answer is to have your systems and platforms grow with you. Employing too many people can be just as bad as empowering too many vendors. The cost is high and crippling. Metropark solves the pains of any new business/office with an "all encompassing" approach. Internet, Phones, Mobility, Tablets, Smartphones, Security, Video, Text, Web Services, Email, and many other vital services can all be served up to you via one vendor…it really is amazing!!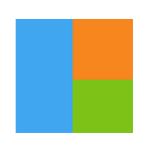 When Opening a New Office You Must…
Order New Voice Services
Improve & Add To Your Mobility
Order Internet and Data Networking
Order New Security Services
Improve or Upgrade Your Back Office