Have You Ever Been SMiShed?
Most people today have a company mobile phone or their own smartphone with company data on it. This makes security risks an increasingly vital concern for everybody. Still, Metropark techs see a large amount of smartphone users who don't update their Operating Systems (OS) as often as they update their computers. Sure, updating phone software requires time, memory, and battery power — and users are always running low on all three, but every time a software update is delayed on a mobile phone, your neighborhood cyber-criminal has an opportunity to exploit security vulnerabilities in the operating system.
Of course, smartphones and tablets are vulnerable to the same cyber-criminals that also attack our desktops and laptops, so you want to practice safe surfing habits on all your communications devices.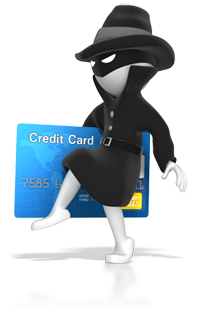 Social media and phishing scams can especially ensnare mobile users who regularly check their email, Facebook, Twitter, and other social networking sites. Phishing in the form of text messaging has become a popular attack of these bad apples, particularly for criminals looking to cash in on the popularity of mobile app banking.
SMiShing, or SMS Phishing, is a security attack in which a mobile user is tricked into downloading a Trojan horse, a virus, or some other malware onto their cellular phone or other mobile device.
While computers and LANs are often secured with firewalls, antivirus, and/or anti-malware software, your mobile Tablet and Smartphone devices typically have only their operating systems and the security of their apps to protect them. Check out some ways you can protect yourself, your data, and your smartphone:
10 Ways To Help Protect Your Mobile Device
1.    Lock your phone with a password or fingerprint detection. At the very least, if your phone is ever stolen, cybercriminals will have to get through this first gate. Set the time on your password lock to be short as well — 30 seconds or less should cut it.
2.    If it's not already the default on your phone, consider encrypting your data. This is especially useful for protecting your sensitive data, whether that's business e-mails or investing and banking apps.
3.   
Set up remote wipe.
If your phone is lost or stolen, you'll be able to wipe all of its data remotely (and therefore keep it out of the hands of criminals). You can also often use remote wipe to find your phone's location. Additional information for
iOS users
&
Android users
.
4.    Back up phone data. Consider connecting your device to its associated cloud service in order to automatically back up data (and encrypt it). If you don't trust the cloud, be sure you connect to a PC or Mac to sync data regularly in order to preserve photos, videos, apps, and other files.
5.    Avoid third-party apps. If you're on an iPhone, you don't have much of a choice. However, for Android users, staying on Google Play and not allowing apps from unknown sources will help keep you relatively safe. If you do decide to use third-party apps, research to be sure you're not getting a malicious one. Read reviews! If the app asks for access to too much personal data up front, don't download it.
6.    Avoid jailbreaking your iPhone or rooting your Android. While the processes are different, the end result is bypassing what phone manufacturers intended (including security protocols) and ultimately weakening the security of your device.
7.    Update operating systems often. When that pop-up reminder comes up, don't ignore it. Charge your phone, clear out some space, and install the update as soon as you can.
8.    Be wary of social media scams. Cyber-criminals love to spoof banking apps, send phony texts meant to collect personal data, and e-mail malicious links and attachments. Just as you do on your computer, view any communications from unknown sources with a careful eye. If it seems fishy, it likely is.
9.    Use public Wi-Fi carefully. You don't want to use up all your data, but public Wi-Fi is inherently insecure. Try not to make transactions or transmit sensitive data while using it. Consider using a VPN service to encrypt data transmitted online.
10.   
Download anti-malware for your mobile device.
If you do happen to download a malicious app or open a malicious attachment, mobile anti-malware protection can prevent the infection. Take a look at the
Best Antivirus Software and Apps 2023
 from Tom's Guide.
It's possible you may be reading this article on your tablet or smartphone right now. We know you use your mobile device all the time to accomplish many things. To sleep better at night, consider protecting this important mobile life-tool by being proactive about your mobile security!!
Contact our Sales or Support team with any questions you may have about mobile security. Give Support a shout at (314) 439-1900 #1 or contact your Metropark Account Rep: