MPVEX – Blacklist Numbers
Have you ever wondered how or when blacklisting started? Well…back in 1774, Edward Gibbon wrote in The History of the Decline and Fall of the Roman Empire, "His memory was stored with a black list of the enemies and rivals, who had traduced his merit, opposed his greatness, or insulted his misfortunes."
Well…maybe you haven't had your greatness opposed recently, but putting someone on your blacklist might be just what you are needing to lessen your misfortunes.
Okay…enough about history. Have you ever been OVER called by an unwelcomed person or agency? How about when someone enters the wrong number in their fax machine and you get to answer a screaming fax tone EVERY 5 MINUTES!! It's no fun to be pulled away from a meeting just to find out the anonymous caller has invited you to a multi-level-marketing Time Share event. Plus it's a waste of time.

With MPVEX you can now easily add the offending number to your Black List. A simple click stops all anonymous callers too!! See just how easy it is below: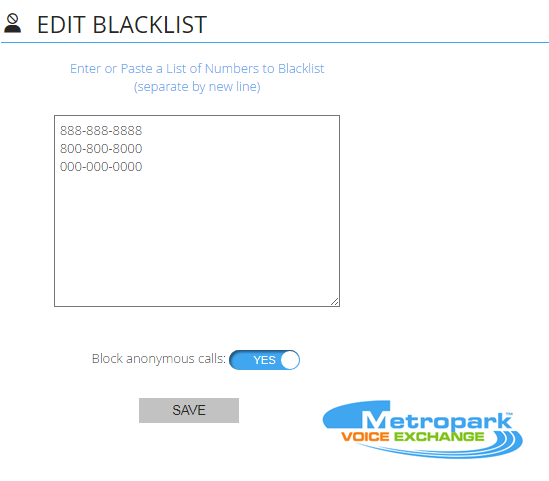 Benefits of Blacklisting Numbers:
Many businesses use a Blacklist to…
force callers to show themselves
block nuisance callers
eliminate repeatedly dialed wrong numbers
increase productivity for front line workers
ban certain callers from gaining access to your employees
If you'd like more information about our MPVEX Blacklist services, contact our Sales team below,
e-mail support
, contact your Metropark Account Rep, or give us a shout at (314) 439-1900 #1…whatever is easiest for you!!