MPVEX Faxboxes
Metropark Voice Exchange Faxboxes takes tried-and-true fax technology and adapts it to the modern age by moving transmission over the Internet. That's a fancy way of saying it's time to retire that old fax machine!
The obvious advantage of Metropark's Voice Exchange FAXBOXES, compared to traditional analog faxing, is that we save you a ton of money. Since faxes no longer need a dedicated (and high priced $$) analog fax line for transmission, when you switch to MPVEX Faxboxes, your costs are drastically lower!
Example:
Your Fax Line = $65 per month
MPVEX Fax = $6 per month (That's a 90% savings! WOW!!)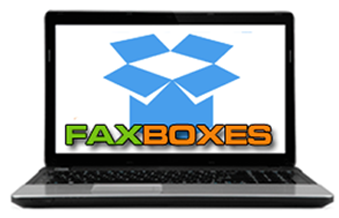 Still, many businesses are not convinced that the cost advantage of moving from their existing fax setup to FoIP is worth the time and effort. With that in mind, here are five reasons why MPVEX Fax makes sense, above and beyond the cost savings.
Mobility
With everyone using their smartphones or tablets today, your business staff can now receive and send faxes from their mobile devices using MPVEX Faxboxes.
Automatic Routing
With MPVEX Fax, faxes can automatically be routed to the appropriate person's email inbox. This avoids the 'missing fax' situation entirely.
Indexing and OCR
With traditional fax, information is locked up in the paper it is printed on. Unlike a Word or PDF file, you cannot search a fax with your computer. With MPVEX Fax sending a PDF to your inbox, your fax becomes automatically searchable through indexing or OCR (Optical Character Recognition). There is no scanning necessary and no hassle to worry about.
Added Security
With MPVEX Fax, you can add additional layers of security to the faxing process. No more plain paper sitting on a machine in your common area for all to see. You can also deploy a Secure Socket Layer SSL HTTPS, which is the same encryption used for online banking.
Unified Workflow
Your email, voicemail, and work documents are all unified on your desktop or tablet, but your faxes are located on a piece of paper some place else. MPVEX Fax now unifies your faxes with all of your other day-to-day workflow.
So, even if saving money isn't enough to move to Fax-the-Desktop, there are plenty of other reasons why you should consider MPVEX Faxboxes!
Benefits of Faxboxes
Send faxes from anywhere
Receive faxes from anywhere
Greatly reduce costs of fax lines
Dedicated faxing to company individuals
Improve regulatory compliance and reduce associated costs
Indexing for easy retrieval
Unified workflow
How to Send a Fax – Using MPVEX Faxboxes
Sending a fax is very easy! All you need to have is the fax number, your fax number, and have your document to send ready to send. See below:

How to Receive a Fax – Using MPVEX Faxboxes
Receiving a fax is just as simple! Just open your email inbox from anywhere in the world (with an Internet connection) and open the PDF sent to you from MPVEX Faxboxes!! See below:

Getting Started is as EASY as 1 2 3

Fill in the Voice Exchange Survey
It sends us the needed info about your network and the type of system you have now

Speak with your Metropark Account Manager
We'll talk to fill in all the details that you may want so we can create the lowest price

Receive, Review, and Approve the proposed MPVEX solution
Yeah!!