MPVEX Find Me Follow Me
Find Me/Follow Me (FMFM) sounds like a game of hide and seek, but its not.  FMFM is a liberating MPVEX suite of call forwarding and routing features for your employees to stay in touch. We combine several technologies together, allowing you to receive incoming phone calls in different locations and on different phones and at different times.

What Does It Mean
FIND ME refers to your ability to receive incoming calls at any location.
FOLLOW ME refers to your ability to receive calls at any number of designated phones, whether you want to them to ring all at the same time, or in a sequential order.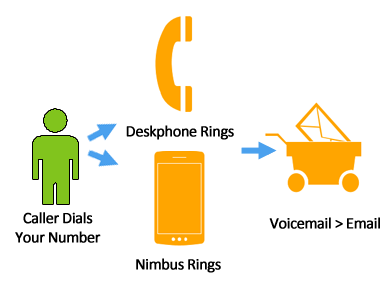 How Does It Work
You turn your FMFM on from your MPVEX Boomea Dashboard or your Nimbus Softphone. Choose which of your predefined phones or phone numbers will ring and for how long, and then just let the FMFM track you down… Even in the car between offices!!!

You may also like to have a Time of Day FMFM plan. Maybe at 5pm after the office closes, you set FMFM to ring your cell phone first, then your home phone next, then maybe your home office phone, then if you didn't answer, of course, the caller gets your voicemail or countless other options.
Benefits
Many MPVEX Users enjoy FMFM to:
 be available at different phones at different times
 let the caller have peace of mind that they can get a hold of you
 have different phones ring after hours
 be available no matter where you are
Send More Information