MPVEX My Dashboard
The MPVEX "My Dashboard" is a browser-based applet that contains your commonly used MPVEX features all in one place. Every MPVEX extension has access to My Dashboard so each user can manage their own features quickly and easily:
Find Me Follow Me
Recordings
Quick Call
Voicemails
Company Directory
Dynamic CID List
Call History
Agent Stats*
Call Center Console*
and many other Profile type settings. You can even make a call from My Dashboard!!
For My Dashboard to be accessible, each user will need to be setup correctly in the MPVEX portal. This includes:
The My Dashboard Access Role must be enabled for the user.
The user must have a device user associated with their portal credentials.
Simple stuff really, you just need to have Metropark set it up to allow your user's access
Once this criteria is met, the user will be able to access the dashboard via any browser.
Find Me Follow Me
Here you can control your personal ring strategy for all your devices. This includes time-based routing; after-hours calls can be routed differently than calls to you during business hours. Check out your device registration status at a glance.

Recordings
If your extension has the capabilities of being recorded, your recent recordings can be managed right here on your Dashboard. Search, filter by date, view Caller ID, listen, control volume, delete or download for sharing are all at your fingertips on My Dashboard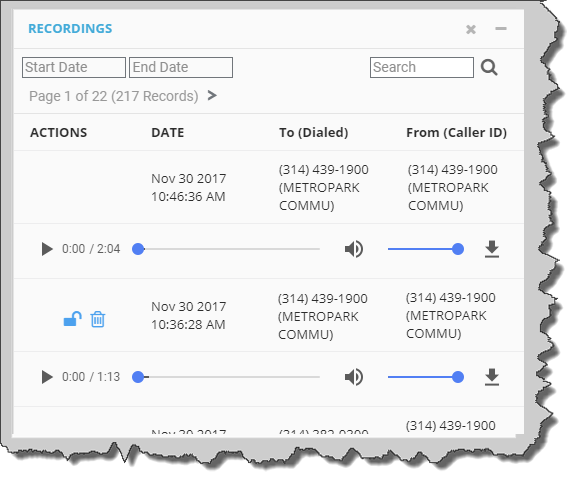 Quick Call
Simply enter or paste the telephone number you want to dial, select the device you want to call from, and click call. MPVEX will then call your device, and when answered, will be connecting you to the number you wanted to dial! Prefer to click2call? Ask your Metropark account representative about our chrome browser plugin!

Voicemails
How about an easy management area for all of your voicemails. All email messages are time stamped, and include the from name and number. Stream messages, mark as new, mark as saved, and delete messages all in one spot.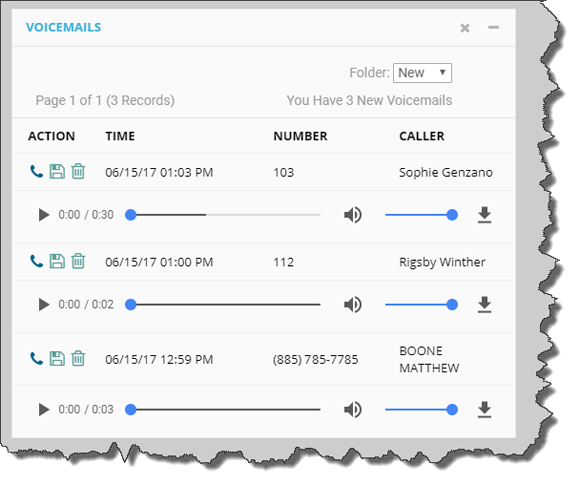 Company Directory
View a comprehensive list of all users and virtual extensions in your company. This allows for a quick lookup of users' extensions and their associated mailbox numbers.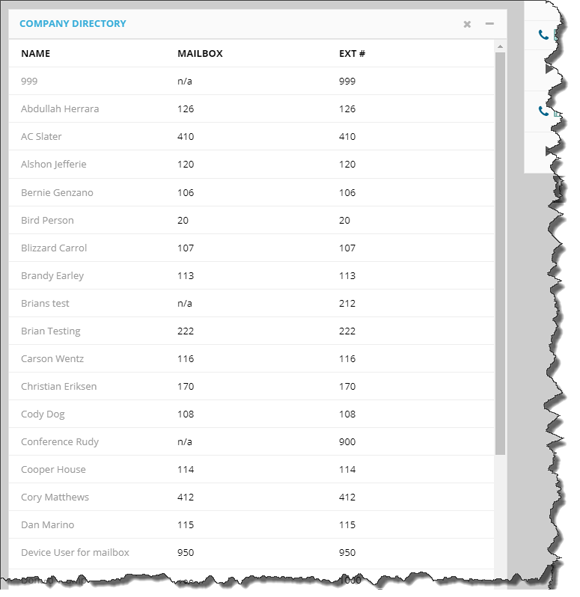 Dynamic CID List
A nice reference sheet of all the dynamic CID codes in your account. Don't have dynamic CID? Ask your Metropark account representative about it and increase sales performances!

Call History
Never lose that number! Here you will see your personal call history. You can even take notes about your calls for easy references and details about the call!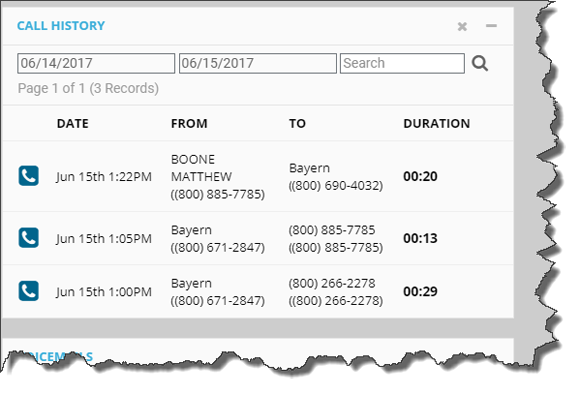 Agent Stats
The MPVEX Call Center is right at your fingertips!! So it makes perfect sense to have the Agent stats along with login/logout functions on My Dashboard. The Agent can see the last time they logged in and the last time they took a call. The Agent stats will even display the number of missed calls and answered called along with their average call time. The widget will also show the agent status such as Away or Ready or Wrapping Up a call.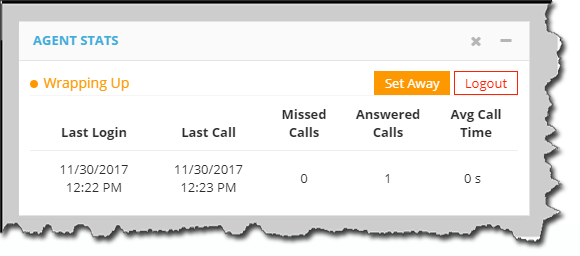 Call Center Console
The MPVEX Call Center Console is meant of supervisors or large monitors on the wall. You can see what is going on in your Call Center…