MPVEX Voicemail Transcription
You love getting your voicemail sent to you in your email's inbox.  But what about those times, you really can't listen to your messages.  Well, Message Transcription from MPVEX makes your voicemail review quicker than ever before. Each voicemail is captured by MPVEX then transcribed into text, turned into an MP3 audio file, and delivered to your email address. Having a text read-out of your voicemail gives you a quick look at what was said in the voicemail without needing to listen to the audio file.
Yes, you have been able to see voicemail transcription in your Boomea UC client, but now you can have our Robot type out the text of the voicemail message and email it to you along with the audio.  So you can quickly "read" what your voicemail says and "listen" to it, as needed.
What You Get With Transcription
Example Email: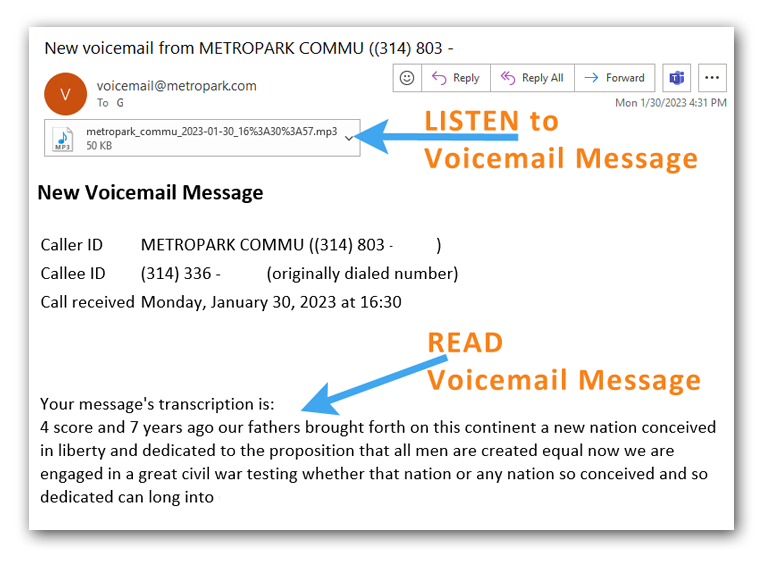 Ask your Metropark Rep for more information: