Peplink Balance 20X
Extreme Performance
As a member of our "X" series, the Balance 20X from Metropark offers extreme performance and futureproof design at a practical price point. With 12 Gbps of throughput, the 20X can handle the bandwidth requirements of any enterprise branch network. The SDX also supports a FlexModule, enabling you to customize the router with your choice of ports, as well as instantly apply new technology as new modules are released.
Here's a video to show how the 20X work at Bob's Ice Cream Shop:
Add Cellular Backup
Back up your xDSL with a cellular link (up to two with the FlexModule Mini) and redundant SIM cards. When a line goes down, your office won't even notice.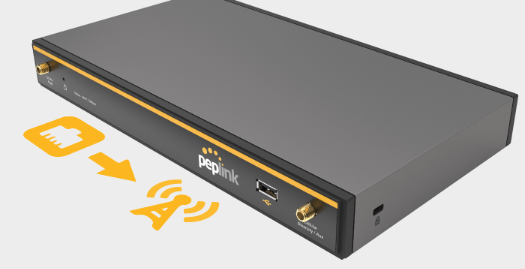 Need Another LTE?
The Balance 20X has a FlexModule Mini slot which will support all kinds of WAN technology. So when it's time to add a second LTE connection, the Balance 20X will be ready.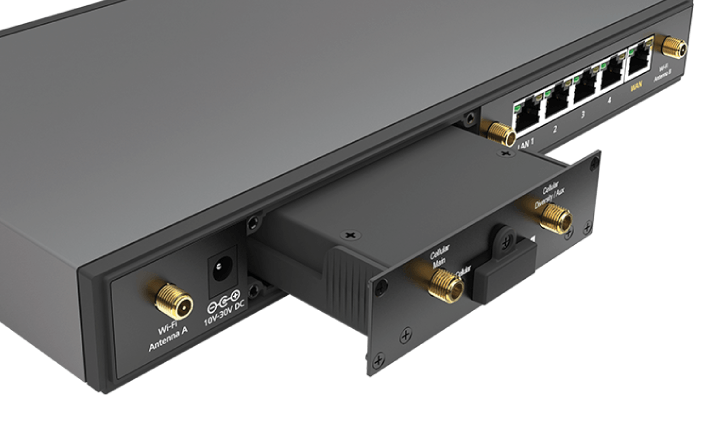 Features / Balance 20X
4 Ethernet LAN Ports (Gig)
1 Ethernet WAN Port (Gig)
Up to 2 Cellular Sims
900Mbps Stateful Firewall Throughput
Load Balancing / Failover
8 Load Balancing Algorithms
InControl Cloud Management
PepVPN with upto 5 IPsec Tunnels
Module Options
| | |
| --- | --- |
| 1 CAT 6 LTEA Modem | Expansion Module with 1x CAT 6 modem For Americas/EMEA |
| 1 CAT 12 FirstNet Modem | Expansion Module with 1x CAT 12 modem For Americas/EMEA |
| 1 CAT 12 Global Modem | Expansion Module with 1x CAT 12 modem For Global |
| 1 CAT 18 Modem | Expansion Module with 1x CAT 18 modem For Americas/EMEA |
| 1 VDSL Module | Expansion Module with 1 x VDSL |
| 1 5G Modem | FlexModule Mini 5G |