MPVEX Wireless DECT System
Metropark Voice Exchange (MPVEX) is very happy to include the Yealink Wireless DECT System, which brings greater reach, clarity, and scalability to cordless communication.  Some business environments require mobile voice throughout the office or enterprise. Very clear voice over Wi-Fi may not be available, so DECT wireless/cordless is the perfect solution.
Short for Digital Enhanced Cordless Telecommunications DECT is a digital wireless technology for voice data applications (such as cordless telephones, wireless offices and even wireless telephone lines). DECT uses time division multiple access (TDMA) to transmit radio signals to phones and is best-suited to solve mobility issues for small, medium, and enterprise customers.
W60B WIFI DECT Base Station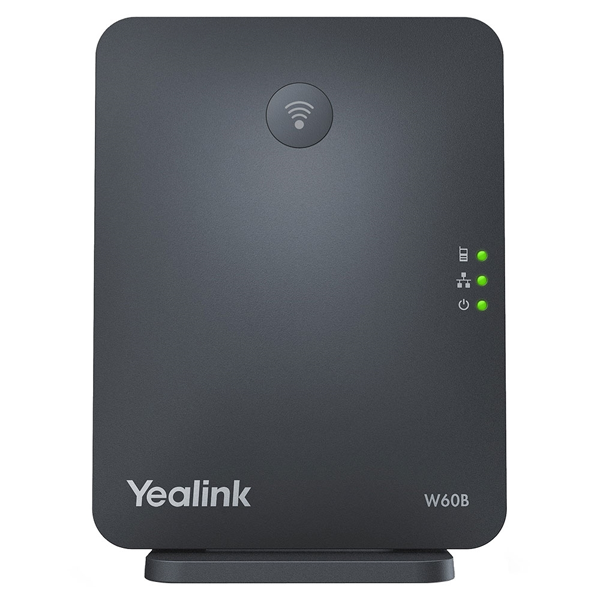 The Wireless DECT System starts with a W60B base station which is scalable enough to support up to 8 handsets, 8 SIP accounts and 8 concurrent voice calls. Moreover, advanced codecs such as OPUS and AMR are also available on W60B. The W60B is connected to your Local Area Network via a Cat 5 cable and is PoE ready.
Depending on the cordless situation needed, Metropark &Yealink provide 3 devices that attach to the W60B via DECT technology.  
W56 Cordless DECT Phone
Yealink's upgraded DECT phone W56P is developed to enhance communication for on-the-go workers in various industries such as warehousing, catering and retailing. Featuring a big 2.4-inch color screen, an elegant industrial design, excellent battery performance and other multiple usability and phone management upgrades, the W56P ensures busy workers can enjoy a pleasant user experience and are always online.
W53 Cordless DECT Phone Next Gen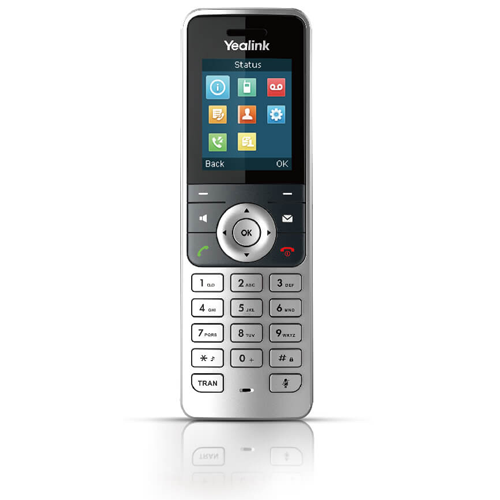 The Yealink W53H is the next-generation wireless handset designed for business use with excellent battery life and high compatibility. Combining the benefits of wireless communication with rich business features of Voice-over-IP telephony, it empowers users with convenience of wireless communication that users can enjoy conversations in excellent speech quality, and benefit from freedom of movement and its professional features. The more compact and attractive design with 1.8″ TFT color screen underlined by its modern look is what defines this state-of-the-art VoIP wireless telephone.  Enjoy up to 18 hours of talk time, up to 200 hours of standby time, and only takes 10 minutes to get a 2 hour charge.
W41 Desktop DECT Phone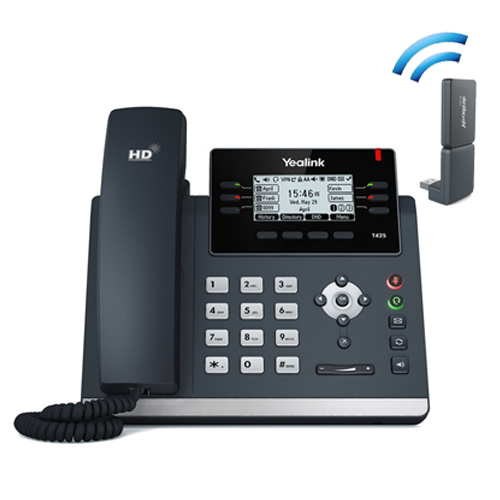 The Yealink DECT desk phone W41S is a great complement to businesses who have or need Yealink DECT solution. As a desk phone, it provides simplicity of use with familiar digital keypad as well as rich navigation and line keys. Information is available at a glance with vivid LED indicators and a 2.7" 192×64-pixel screen display on T41S. The integration of Yealink DECT dongle DD10K enables T41S to work concurrently with the Yealink DECT system as a handset (Yealink W60B supports up to 8 DECT handsets in total)*. With deployment workload impressively reduced, it's true plug-and-play.  If your DECT needs to go further than the standard W60B Base Station travels, not a problem.  DECT can easily be repeated for longer reach.
RT30 DECT Repeater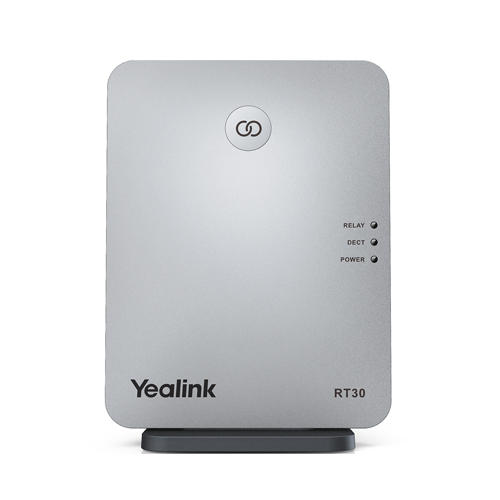 Yealink DECT repeater RT30, designed to extend the DECT radio coverage of Yealink W53, W56, and W60B base station significantly in all directions. Signals with clear status LED display are exchanged without acoustical and visual differences. What's more, its elegant design and easy installation are typically suitable to be used in the ambiance of modern business environments.
Sample MPVEX DECT Order could include:
(1) W60B Base System
(8) W5x DECT Phones
1 to 8 MPVEX Extensions
1 to 8 MPVEX Call Paths