Ever Drive Distracted? What Are The Laws…
Do you know if your state bans cell phones or texting while driving? It's important to know what your state's laws are when it comes to safe driving. Even if your state doesn't have strict laws around distracted driving, it's very important to be safe behind the wheel. Here's why:
Distracted Driving Facts
Cell phone use while driving causes 1.6 million crashes each year.
Texting while driving is 6x more likely to cause an accident than driving drunk.
Nearly 330,000 injuries occur each year from accidents caused while texting and driving
More than 8 people are killed each day in the U.S. due to distracted driving.
It's just not safe – for you or other drivers! Distracted driving is unsafe driving.
A hands-free driving law went into effect last year all along the west coast. More and more states are passing laws to keep up with ever-evolving mobile devices. Here's a short video that reviews all of the hands-free bans and texting and driving laws by state in the U.S.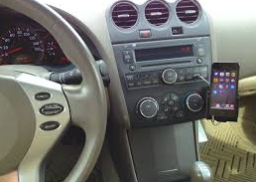 If you'd like more information about driving laws in your state, or you'd like to add Professional Mounts and Clips to your vehicle, let your Metropark Rep know your Make and Model of Smartphone and Vehicle. Also remember that Fleet GPS Management, and other vital tools can be added to your VCP account.
Metropark's Vendor Consolidation Program (VCP) we've assembled a bunch of cool stuff to read at
www.metropark.com/vcp
or you can always contact your Metropark Account Rep, or email sales, or give us a shout at (314) 439-1900 #2.