MPVEX Operator Console Module
The MPVEX Operator Console module is part of our Unified Communications (UC) client, Boomea. For businesses and organizations employing centralized call routing or receptionist-based call handling, where accuracy and speed of call placement is imperative. The MPVEX Operator Console module makes every second count with a visual interface that simplifies the transferring of calls, reduces misplaced calls, and tracks parked calls.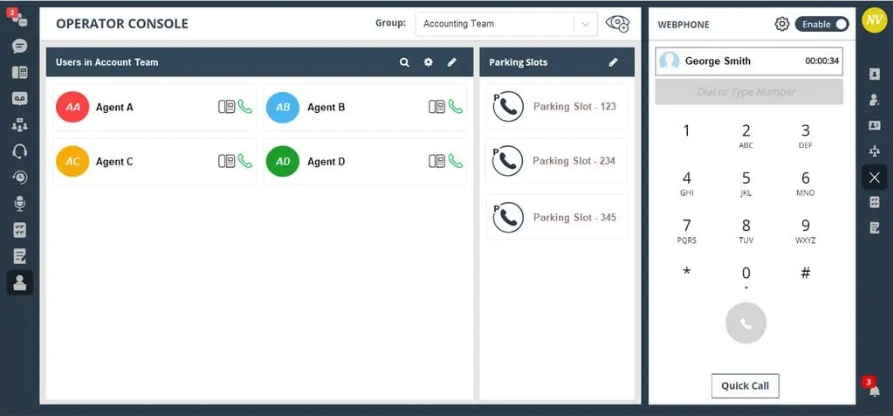 Empower Your Users with Enhanced Call Management 
The MPVEX Operator Console module is designed to improve and streamline business communications. By enabling this powerful tool in the Boomea UC client, you empower your users to: 
1. Increase Efficiency: Provide a single view to monitor device availability and parking slot status in real-time. Say goodbye to call bottlenecks and hello to a more efficient call management process. 
2. Manage Calls with Ease: Drag-and-drop functionality simplifies call management and routing. Park and transfer calls with just two clicks. By reducing complexity, the MPVEX Operator Console module also reduces mistakes and improves productivity. 
3. Tailored Specialization: Create customized groups for different departments, teams, or projects. Flexibility is key, and the MPVEX Operator Console will adapt to your users' unique business demands. 
4. Instant Communication: With one-click call initiation, your operator can connect with team members instantly. Speed up internal communication and response times, leading to improved customer satisfaction.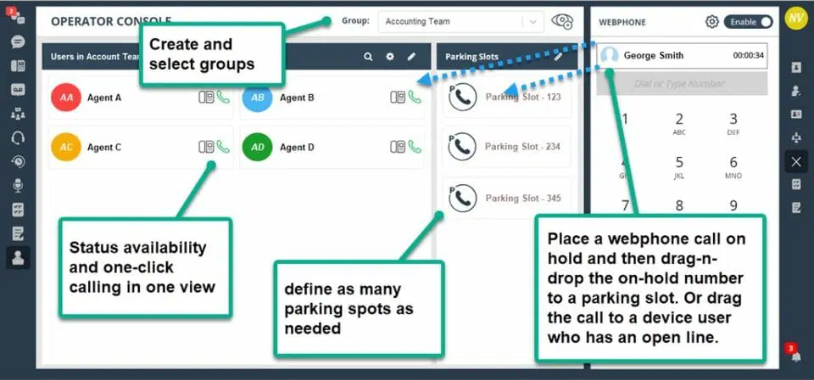 Your Operator Deserves a Competitive Edge
By adding the MPVEX Operator Console module to the Boomea UC client, you'll be delivering a competitive advantage for your operator. Help them stay efficient, organized, and responsive to your customers' expectations.
For more info, reach out to your Metropark Account Representative or Support Technician. 314-439-1900 sales@metropark.com / support@metropark.com