Vendor Consolidation Program (VCP)
When joining Metropark's Vendor Consolidation Program, you get an extremely experienced team of experts who manage all aspects of your communication systems and networks. We put a special emphasis on blending state of the art technology with special telecom relationships, allowing you to spend less than you are today. No other group can match our mixture of best of breed technology, consolidated telecom solutions, certified support, and outsourced services — all delivered with a high professional methodology.
What We Do 1-2-3
Metropark's Vendor Consolidation Program (VCP) first step is to review and analyze your current communication design and monthly costs. We then reduce those costs by applying our nationally leveraged discounting from all available vendors. These never-before-seen-savings create a VCP Program Benefit for you, which is in turn used to purchase VoIP and Data Networking, SAN Storage, Cloud Services and/or many other business tools! Utilizing Metropark's AP services, all vendor invoices are consolidated for your easy review and single monthly payment.
What's the Impact?
Once your new systems and network are designed and the new telecom services are priced, we expose a new benefit which your business has been generously giving to your existing vendors until now. Metropark is financially motivated to find the most for you — the greater the benefit, the larger the quantity of new products to be purchased and supported.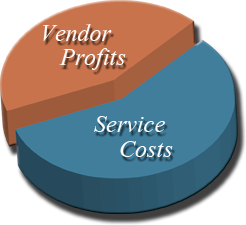 Actual Case Study
A St. Louis, Missouri firm was spending $3,877.50 per month on telecom services. Their vendor's profits on those monthly services reached over 40%. The St. Louis firm just wrote this money off as Operational Expenses – OPEX.
They never thought they could get a benefit.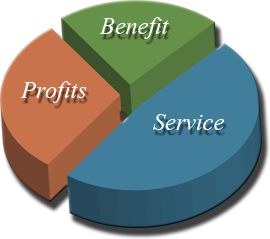 Then…
They signed up with the VCP program and saw their services enhanced, their monthly cost go down to $3,695.92, and they received a State-of-the-Art VoIP & Data Network from Metropark — a never before seen benefit.

Using their existing OpEx to update their communication equipment without making any CapEx investments was a very new concept for them. But they saw Metropark's nationally leveraged discounts create amazing benefits that their company really needed in today's economy.
KEY BENEFITS OF VCP
Greatly Reduced Telecom Costs
One Stable Monthly Price
One Call Vendor Support
Consolidated Billing
Expert Analysis
Voice and Data Networking
Managed Services
Cloud Solutions
Review how easy it is to get started First Step
Metropark's Vendor Consolidation Program

The VCP Overview

  Participating Vendors

 AP Escrow Outsourcing

  Taking The First Step

 Simple VCP Value Calculator

  Internal Rate of Return IRR Calculator