Americans!!
The communications industry is undergoing an unprecedented phase of technological innovations. Cloud communication products and services continue to flip the industry on its head, putting you in control.  Also, these are unprecedented times for business owners to figure out how to navigate through the ever changing economy run by global corporations and central planners.  We don't believe in the central planning "one size fits all" mentality.  We are a local company who adheres to time honored business principals.
St. Louis based, Metropark Communications, provides many incredible solutions which enable your company to leverage the latest features & capabilities, consolidate & manage all of your vendors, and lower your monthly costs.
Let us send you some more information or even better, set up a time for a short chat.
Let's Talk…

Metropark Voice Exchange for Patriots
Metropark Voice Exchange (MPVEX) is an extremely power suite of business services and solutions created by veteran telephony experts – especially for businesses like yours. MPVEX empowers you, like never before, to access new and exciting solutions from Unified Communications and your own PBX in the CLOUD to vital Mobile and Business applications. In addition, MPVEX goes everywhere you need to go and has the technologies to grow as you need to grow and spend very little money in the process.
Easy to use. Feature rich. Future-proof.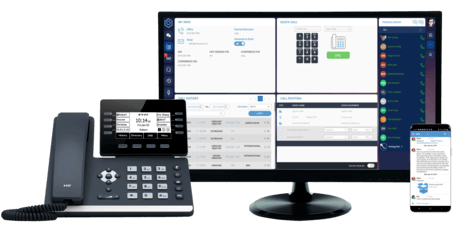 That's what you get from us right out of the box. Easily accessible via any IP device, modern web browser or mobile device, our feature rich platform helps to improve your communications, streamline your business processes, and facilitates your growth and success. In addition, our support for our customers is second to none, and our experienced support team endlessly strives to enable you to compete and win, and sound good doing it.
As your needs grow and change over time, so do our features and capabilities. Endlessly scalable, flexible, and reliable, our MPVEX cloud communications platform is truly future-proof, so you can focus on your business, and know that your communications solution will always remain relevant and competitive.
How does your American Business s
ucceed with MPVEX?
If you don't want to be bothered with a phone system at your location any more, but need the power of a company PBX, replace your tired old phone system with MPVEX PBX in the CLOUD.
From 2 to 5000 users
Easy to use and manage
Full PBX capabilities utilizing easy interface
An easy to use unified communications platform for all PCs, Smartphones, & Tablets which is a must for any business superuser. Chat, Share, Text, Record, Manage and so much more with MPVEX Boomea.
Messaging & File Sharing
Notes & Tasks
Webphone & Video Meetings
Voicemail To Text
Recordings
Retire your fax machine and cancel that expensive fax line. Receive faxes in your email and send faxes from your email with MPVEX Faxboxes.
Send & Receive faxes from anywhere
Greatly reduce costs of fax lines
Dedicated faxing to company individuals

Ultra-Elegant Phones Which Can Go Anywhere
Ultra-Elegant IP Phones is the desire of everyone who uses a company phone. Make your team overjoyed with brand new IP Phones from Metropark.
Gigabit ready
Power over Ethernet
Wireless and Bluetooth capable
Color screens available
No more paper designation strips


Never Miss That Important Call Again
Your staff and sales teams should literally be able to work anywhere and be available to your important customers, now they can with MPVEX Mobility.  Metropark manages and sells all major wireless carriers too!!
Never be tethered to your desk again
Make outbound calls from your mobile device from any carriers, as if you were at your desk
Receive inbound calls by extension number or business telephone number directly
Direct dial other users on your MPVEX PBX in the CLOUD by dialing their extension number
To queue up calls, send customers to next available agent, have agent login/out, wrap-up time, wallboards, call center reports… you need MPVEX Call Center.
Manage a bigger call volume with a smaller staff
Present an appealing, professional experience for your callers
Reduce those pesky missed calls and ring no answer experiences
Start utilizing SMS Texting as part of your communications to your customers and vendors, with MPVEX SMS Texting for Business.
Send & Receive SMS texts using your business's main number
Send text messages to one or more contacts
Direct call back contact in MPVEX NimbusPhone
Easy reply message window
Some use conferencing daily, other not so much. MPVEX makes conferencing easy, affordable, and available when you need it.
Departmental Rooms
Personal Rooms
Direct Number, Menu, or Toll Free access
Priced per outside users only, inside callers no cost
Marketing-On-Hold (MOH) uses time spent on-hold to promote your products and services directly to your caller.
Share information to up-sell products and services
Share company news and events
Support your brand with a professional voice
Reduce caller hang-ups
If you have a phone system working at your location now and want to keep it, you can get the benefits of VoIP by replacing your old-world phone lines with MPVEX SIP Trunks.
Dynamic Usage – Line Share
Direct Inward Dialing -DIDs
Better use of bandwidth
Redundant designs easily implemented
Fail-Over Automatic Protection Service

We manage all the services that you struggle with today.  We consolidate all your phone and internet services into one easy to read summary and provide you with one monthly bill.
Greatly reduced telecom costs
One stable monthly price
One call vendor support for all major vendors
Consolidated billing
Expert analysis
Voice and Data Networking
Managed Services
It's Time to Reduce the Complexity, the Confusion, and the Costs…  Let's Talk!!
Let Us Send You More Information…